Register
Fall OPEN Evening Instruction (2nd-12th Grade) - 9/11 - 10/5 Baseball/Softball/Tball

ASTROS YOUTH ACADEMY (AYA) FREE FALL OPEN EVENING INSTRUCTION/TRAINING AT SYLVESTER TURNER PARK


Fall OPEN FREE Evening Instruction/Training will be ongoing until October 5, 2023.

Evening Instruction is designed for basic skill development and enhancement of baseball/softball skills.

Monday & Wednesday - Boys & Girls - 2nd - 6th Grade Session - 6:30-8:30PM
Tuesday & Thursday - Boys & Girls - 7th - 12th Grade Session - 6:30-8:30PM
Parents can select specific days or sign up for all days. Please sign up only for days that your child will be attending training sessions. Sessions will be limited in number and once a session reaches maximum participants the session will close. NO WALK-UPS...ONLY THOSE WHO HAVE RECEIVED A CONFIRMED RSVP WILL BE ALLOWED FOR EACH SESSION.
ALL instruction/training will take place on Field #1. Each participant will be required to check-in. Check-in will be conducted at the right field gate of Field #1 starting at 6:00 PM. Please utilize the South Victory entrance to Sylvester Turner Park located at: 2801 S. Victory Dr, Houston, TX 77088. As a reminder there will be LIMITED SEATING in the stands for parents. If you wish to stay for training/instruction, please bring your own folding/portable chair.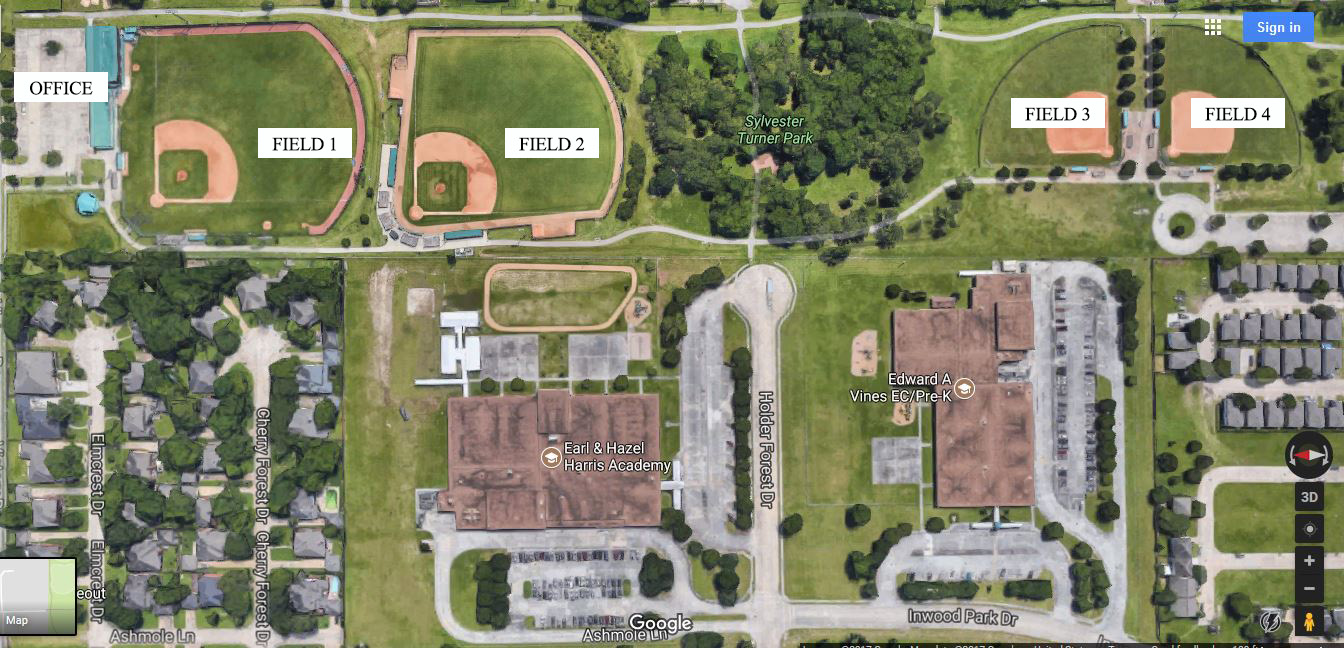 * Due to Covid-19 youth attending sessions will utilize water bottles for water and hydration. WATER WILL NOT BE PROVIDED. Parents are strongly urged to provide youth with their own bottle or water jug with AT LEAST 3-4 bottles of water.
**AYA Dress Code consists of baseball pants (any color), baseball belt, baseball socks, cleats, glove and sneaker shoes (for indoor hitting). We will provide your child with an Orange Astros Youth Academy T-shirt which is to be worn as your players uniform EVERYDAY! Please adhere to the dress code as close as possible. Please contact the AYA staff with concerns regarding equipment or uniform.


To RSVP for Evening Instruction/Training please use the link below...
http://www.astrosyouthacademy....
Houston Astros MLB Youth Academy
@ Sylvester Turner Park
2801 S. Victory Drive
Houston, TX 77088
(o) 281.260.9166 (f) 281.260.9169
E-mail: uya@astros.com